Nokia Lumia 930 was released yesterday across Europe and in US but not without its set of issues. One of the issue is particularly famous in the smartphone realm, and is now plaquing the new Nokia Lumia 930 is a purple tint on its display. However, this tint is visible only when the screen is black suggesting a calibration issue and not a hardware one. Thankfully, there is an easy solution to it and users can manually solve this annoying problem.
To get things back to normal a Lumia 930 user has to use the phone's color calibration tool and slide the tint to green. All you have to do is to go to (Settings → Display → Adjust Color) and move the slider from neutral to green.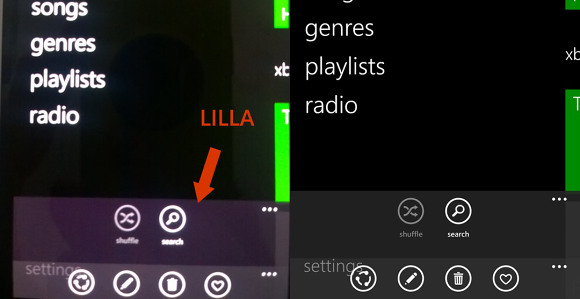 Although the tint is only seen when the brightness of the Lumia 930 is either set to low or auto, and is completely invisible when the brightness level is set high. But no matter how small the issue is, a device worth $600 to $700 should not have particularly irritating problems like this. But, rest assured, Microsoft has already shown concern about the issue and released an official statement indicating further investigation on the problem. It states:
Microsoft Devices is taking quality issues on our products very seriously.

To address the possible concerns with Lumia 930 display, we have recalled some test samples from …the Norwegian market to be investigated further in our R/D site in Finland.

Thanks for the understanding.

Microsoft Care.
The Nokia Lumia 930 is the first in line of the three upcoming devices from Microsoft along with Lumia 630 and 635. This latest Flagship Phone comes with a 5-inch ClearBlack display with Corning Gorilla Glass 3 and a 2MP Primary Camera contains Optical Image Stabilization. Other specs include, a Snapdragon 800 quad-core SoC @2.2 GHz, Adreno 330 GPU, Li-Ion 2420 mAh battery with stand-by time up to 432 hours, internal Storage of 32GB and 2 GB of RAM. It runs Microsoft's very own Windows Phone 8.1 OS.